TCT Japan is the most influrential event for 3D Printing and Additive Manufacturing in Japan.
TCT Japan will draw ever growing numbers of industry professionals together in Tokyo to address the challenges of additive manufacturing, 3D printing, design and engineering, driving greater adoption across all industry sectors resulting in a positive impact on the Japanese manufacturing industry.
Join us for TCT Japan!
TCT Japan Conference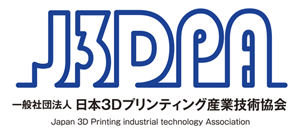 Planning cooperation:Japan 3D printing Industrial Technology Association
E: English Session
J: Japanese Session
JAPANESE MANUFACTURING FACTS AND FIGURES
480 Bn
Japanese private enterprises' investment amount record $480 bn in 2018.
*Nikkei Inc. 19th June 2019
430 mil
The Japanese 3D printing market compound annual growth rate (CAGR) is expected to reach 9.1% between 2017 to 2022. ($ 430 mil).
*Nikkei Inc. 19th June 2019
7/20
Japan is home of the world's largest car manufacturer, and seven of the top 20 largest automobile manufacturers in the world.
*QUICK Co., Ltd.
1,500
There are about 1,500 aircraft suppliers based in Japan.
*"E!KANSAI May 2014", Ministry of Economy, Trade and Industry KANSAI.